We serve meals as takeouts after your telephone order.
During Christmas and Easter we prepare special offers of holiday dishes. We are famous for our delicious deserts which are really popular.
 Download takeouts menu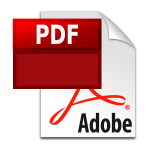 To place an order please contact us by mail or by telephone:
22 848 12 25
or
22 848 15 90
Słodkości przygotowywane na wynos
Opening hours:
every day from 12 p.m.
until the last guest leaves.
(we don't close earlier than 12 a.m.)
Różana is open all year round
Except Christmas Eve (24th of December )
and New Years' Eve (31st of December).